Rosalinde is a real professional, Her work is outstanding. She was very Responsive, Detailed and Accurate. Rosalinde always responded to my phone calls, emails and texts immediately. She was very patient throughout the process and a pleasure to work with. My new resume is awesome! I would highly recommend Rosalinde if you need to update your current resume/cover letter or if you need to create a new one. I am very happy with my new resume and you will be too. Rosalinde is the best in the business.
---
LinkedIn Revamps
Need to dust off your old profile and market yourself effectively? This is the service for you. 94% of recruiters use LinkedIn to vet job candidates; it's the #1 business platform for both active and passive job seekers. It's one of the most important tools you'll use to put yourself out there.
With this service, you will receive… a total rework of your LinkedIn, including a tailored, keyword-rich headline, summary, and banner that fits your brand and value offer. We will also upload your high-quality media (such as a profile picture) to truly capture what you can provide in a professional setting.
Investment
Entry-Level (0-2 years experience): $499
Professional/Career Changer (3 – 10 years experience): $749
Executive (10+ years of experience): $949
---
LinkedIn Learning
Over 75% of those who pivot into new careers use LinkedIn to inform their career decision—so use it to inform yours, too.

With this service, you will receive… a one on one lesson (up to one hour) that teaches:
How LinkedIn works, generally, and how to maximize network visibility
How to create genuine relationships, build connections, and gain access to industry colleagues otherwise not available to you on the platform
How to market and position yourself as a thought leader in your target field
How to create job alerts and pique a recruiter's interest with your profile
Investment
$249, all levels.
---
Job Search Guide: "Your Next Steps After A Stellar Résumé
Learn how to narrow your focus for the position you seek, go beyond applying to job boards, and position yourself so recruiters can find you.
With this service, you will receive… tools and strategies to lead you through the job searching process. Become more efficient and land the job you deserve without squandering time sending your résumé where potential employers won't read it.
*A PDF file of this guide is included with the purchase of a résumé or package ($99 value).
---
30-60-90 Day Plan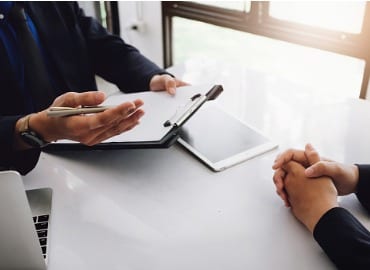 Stand out from the competition during the interview process. Give your potential employer an overview of your vision for your position, what you would do to bring that vision to fruition, and its overall timeline.
With this service, you will receive…guidance on planning a smooth transition and setting solid goals.
Each stage in the 30-60-90 Day Plan will give you the confidence to excel in your new position.
Investment
$99, all levels.
---
Résumé Distribution
Sending your résumé to job boards can be like throwing it into an abyss—it just leaves you thinking "If only someone would take a look…" URLaunchPad, however, can ensure your résumé is not just seen, but seen by those who will recognize your talent.
With this service, you will receive… a customized marketing campaign for local and nationwide markets that puts your résumé in front of 800 – 3,000 recruiting firms (or >18,500 recruiters), 4,000 venture capitalists, and countless private equity firms.
Investment
Entry-Level (0-2 years experience): $249
Professional/Career Changer (3 – 10 years experience): $249
Executive (10+ years of experience): $399
---
Career Webfolios©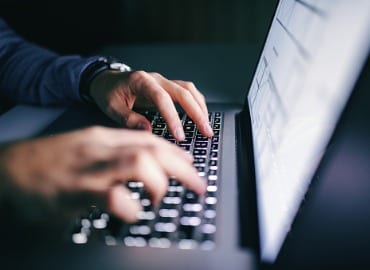 A Career Webfolio© is a professional web presence that visually enhances your other career documents. It establishes your value to the employer and invites interviews. The Career Webfolio© will get you noticed.
With this service, you will receive… a specialized portfolio-style website that is professionally written and creatively designed to present your story.
Investment
PROFESSIONAL / CAREER CHANGER
3-10 years experience
EXECUTIVE
10+ years experience
---
Business Plans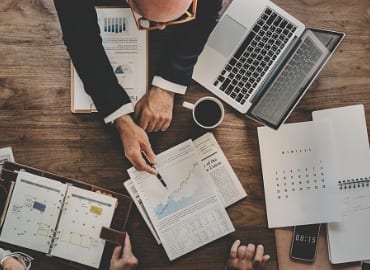 A business plan is, essentially, a company's "résumé" and comes into play when one is either starting a business or growing a business. If you're an entrepreneur, this is your primary tool to develop a cohesive vision of your company. A financial institution won't lend a business money unless it sees a road map to that business's success.
With this service, you will receive… help with creating an analysis of short-term and long-term operational and financial objectives as well as a competitive analysis (what market segments competitors serve, benefits competitors offer, why customers buy from them, etc). You will also receive guidance on solidifying the benefits only your company can offer.
Since every plan is tailored to your business specifically, please call URLaunchPad for pricing details.
---

BlueSteps is a one-stop shop career management solution for high-performing leaders, offering a variety of tools and resources—including expert insights and job opportunities.
Over 100,000 executives in 75+ countries use BlueSteps to advance their career, track their goals and stay visible to the right recruiters. Contact me and learn how you can receive a special 20% discount on a BlueSteps lifetime membership.