Open the door to new opportunities.
URLaunchPad supports those who are focusing on discovering a fulfilling, purposeful career while making a shift to, and within, the business world. In particular, however, we specialize in "transitioning artists" and help them ease into a specialized environment. We provide in-depth career coaching and assessment, résumé development, business planning, and numerous other services to visionaries like actors, artists, or musicians—primarily, any creative person who is open-minded, authentic, and looking for the resources to pivot into the next phase of their lives.

You have an enormous number of marketable skills and talents that you can use to affect change in a new workplace. If you want to explore your next passion and a career transformation—if you want more than just "another job"—URLaunchPad can help you. Let us help you take action, lead your change, and own your outcome.
---
Need clarity on how to begin? We can help.
For someone who is used to an artist's world, the path to a new and very different career is often complex—but it doesn't have to be! To ensure your journey is as smooth as possible, we offer a wide variety of services catering specifically towards clients in your position.
If you've been out of the loop about the expectations of employers for a while
—or have just never been in a "standard" job market at all—our resume-related services include…
Career assessments and profiling
Résumé and cover letter development
LinkedIn profile revamp
Professional biography writing and editing
However, if you have previous exposure to the business community, we offer a more extensive, tailored approach. Our career services include…
Career management and coaching
Mock interviews and coaching
Business plan structuring and guidance
Web portfolio construction

About Rosalinde Rosado, founder of URLaunchPad
The entertainment world is an exciting, curious, and timely industry. I was fortunate enough to work as an actor for many years in New York and Los Angeles. I booked prime-time episodes, commercials, voiceovers, and was recognized via accolades and reviews from The New York Times and Backstage for stage performances in English and Spanish. However, on my way to auditions, I often felt as if I wanted to give more in the world, but didn't quite know what that would be.
The adage "your career is never a straight line" is true in my case: I pivoted numerous times while maintaining an acting career for many years. In my journeys, I worked for small and large companies such as Brown Brothers Harriman, Chase Manhattan Bank, JP Morgan, Buick Motors, Fox Network, Chateau Marmont Hotel, among others. I have taught Wine Education for Lynn University as a Certified Specialist of Wine. I also have extensive experience in numerous industries: Entertainment & Production, Human Resources & Recruiting, Wealth Management & Banking, Real Estate & Property Management, Accounting, Automotive, Hospitality, and Sales—just to name a few.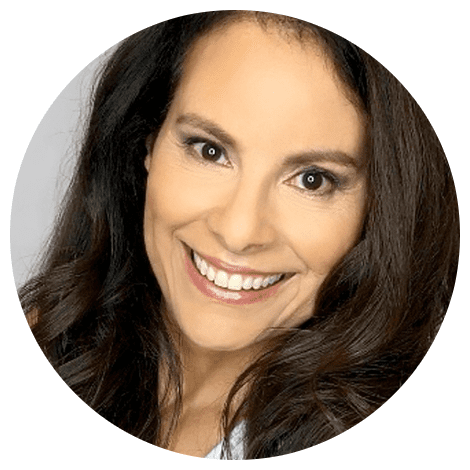 "Acting was my priority because I never considered a Plan B, but as a young child, I remember possessing an enthusiasm for learning and helping others."
I'm curious by nature, so it wasn't surprising when I visited a career counselor years ago; I wondered what other possibilities life might have in store for me. I never knew it was a seed that would bloom. Today, I am guiding others in their career shifts—and extremely excited about it.
My credentials:
Senior Professional Career Coach
Certified Professional Résumé Writer
Nationally Certified Online Profile Expert
360Reach Analyst
Associate of the Arts: International Business
Bachelor of Science: Business Administration and Management
Affiliations & memberships:
National Resume Writers Association
Professional Association of Resume Writers and Career Coaches
Career Directors International
Career Thought Leaders/Resume Writing Academy
Get started.
In need of career guidance, coaching, or interested in how to traverse the job-seeking process? At the end of this uncertain period in your life lies new passion, adventures, and transformation. URLaunchPad can help you achieve your vision. No one knows more than we do that you'll never stop being an artist, and we'll help you on the path to a fulfilling and purposeful career where your unique talents are valued.